A Relaunch from the scratch: content, navigation concept, design and technology. The goal: a portal with interactive tools that help the user easily to understand the complex energy world.
The digital rebranding contained the development of different browser apps like a tool to find the perfect energy tariff or one to compare conventional mobility with e-mobility. Followed up by the ordering process and embedded in all kind of information around the company.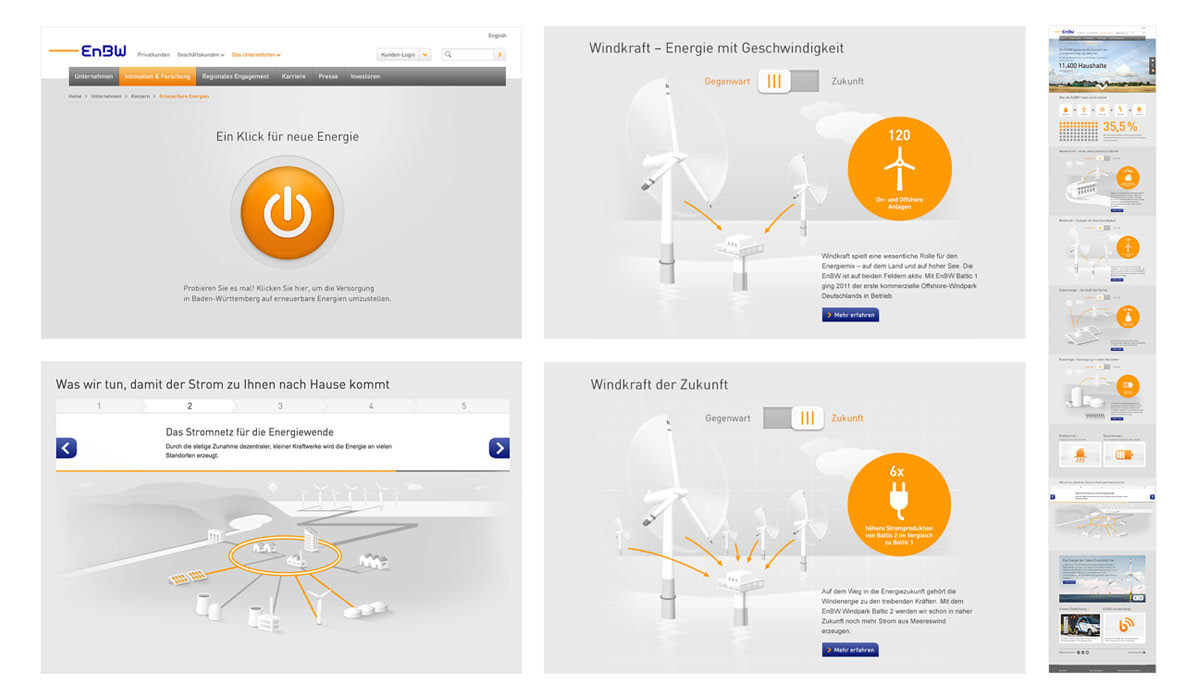 For important topics like renewable energy there was a chance to create sites within the portal which were designed especially for the content and highly interactive.