play systems will revolutionize the way, the medium video is produced and used. To bring this idea to life, we are developing the products, the company itself and the brand around it. 
The name play systems is based on the Homo Ludens – the playing human, who is curious, likes to explore new things and share his adventures and emotions. The logo combines that philosophy with the film aspect – *CLAP* goes the figurative trade mark to symbolize the action sound of a film flap.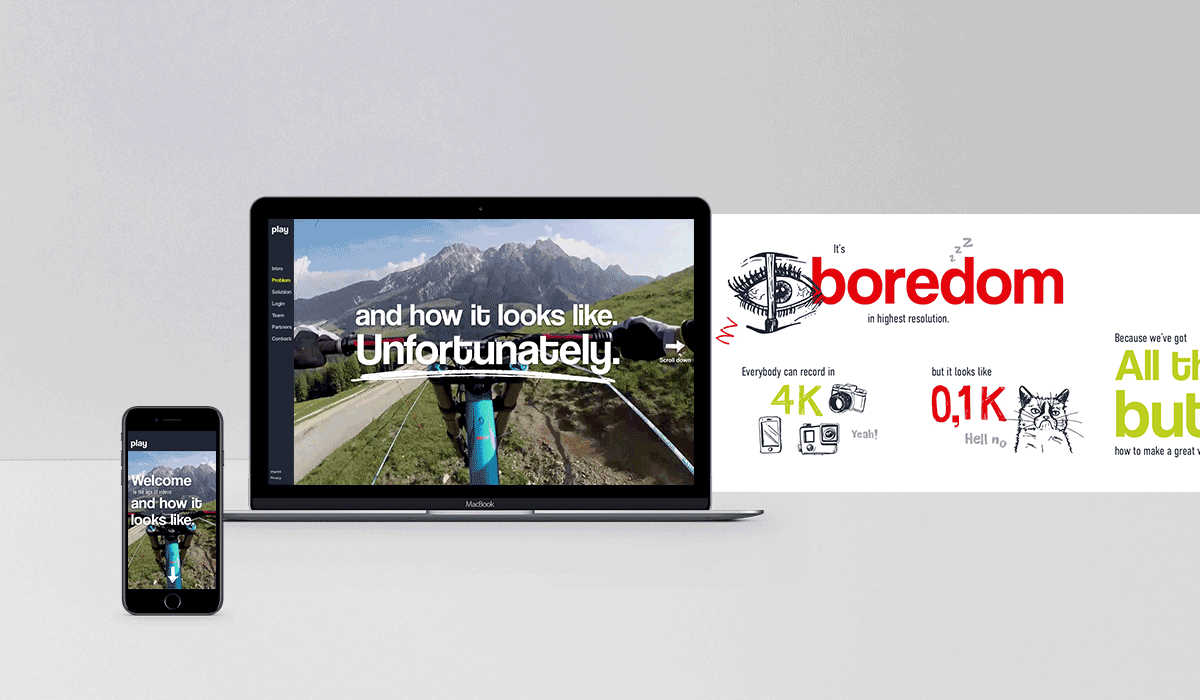 The website shows a teaser of what we are doing. In a playful, animated way. The desktop version is scrolled horizontally based on the film strip idea. For best UX the touch version is scrolled vertically.